Foreign Physician Immigration Options for Experts
Speakers: Jan Pederson(Discussion Leader), Robert Aronson, Joseph Curran, Bruce Hake, Kristen Harris, Dayna Kelly, Jennifer Minear, Greg Siskind, Karen Pollins, and Barry Walker.
Recordings Available
Each call features an hour of analysis, strategy and practice tips, followed by questions and answers from participants. MCLE Credits in CA, TX and other states (click here for more details).
SEMINAR OUTLINE
FIRST Phone Session on February 27, 2014 - Non-immigrant Options for Physicians
H-1B vs. J-1 for Graduate Medical Training: Weighing the Pros and Cons
H-1B Clinicians and Academicianst

Qualifying for Cap Exemption
Dual Appointments and Licensing Concerns
Prevailing Wage Issues for Physicians - Secret Tips Revealed
Physicians of National or International Renown - Beating the USMLE
How to Beat the Six Year Limit on H-1B Status

J-1 Residents and Fellows

Moonlight Issues
Travel During Training - Looming 214(b) Issues
Credentialing and Licensure Concerns
How Residents and Fellows are Segregated in the Matching Process - J, H, EAD, Asylee, Refugees, LPRs

O-1 - Which Physicians make the grade? Can you be an extraordinary resident or fellow?
TN - Can you ever be a clinical resident on a TN?
E-2, L-2, Asylees, Refugees; EAD Status for GME
SECOND Phone Session on March 20, 2014 - J-1 Clinical Waivers for Physicians
Interested Government Agency Waivers

Worsening shortage of waiver slots requires strategy change
Conrad State 30
Delta Regional Authority
Appalachian Regional Commission
HHS (Clinical and Research)
VA
Northern Border Regional Commission (expected soon)

Hardship and Persecution Waivers

Advantages and Disadvantages
Requirements
Processing Times

Timing Issues: Can we put all the pieces together by July 1 and strategies if a piece is missing by July 1?
How many waivers can you have pending at one time?
What if the federal or state IGA waiver job goes south?
THIRD Phone Session on April 3, 2014 - Immigration Options for Physicians and Summary of Pending Physician Legislation
Pending Physician Legislation and what it will do for your clients
PERM

Strategies for drafting the ETA 9089
Advertising requirements—short and sweet?
Timing, licensing and board eligibility requirements
EB1 "Extraordinary Ability"
EB2 NIW NYSDOT
EB2 NIW Physician

What time Counts
Changes in Jobs and Filing Requirements

EB5
Asylum
ABOUT THE SPEAKERS
Jan Pederson (Discussion Leader) is a shareholder with Maggio-Kattar, PC in Washington DC, where she has practiced immigration law for over thirty years. Her business immigration practice focuses on the representation of physicians and their employers. She has been an advocate for physician immigration for decades and been instrumental in the passage of legislation which expand the opportunities of foreign physician for immigration, working on legislative and administrative solutions. She is a founding member of the International Medical Graduates Task Force, the founder and publisher of J-1 Physician News and is the featured speaker at the national annual Foreign Physician Immigration Conferences. She has been key to the establishment of J-1 waiver programs with several government agencies. She currently serves on the AILA Health Care Professionals Committee and as a member of the Federal Bar Association Immigration Law Section Board. Previously she was Chapter President of the American Immigration Lawyers Association and an elected member of the Board of Governors of AILA for eighteen years. Her email is jan@maggio-kattar.com.
Robert Aronson is the Managing Attorney of Aronson & Associates. He has been practicing exclusively in the field of immigration law – and, in particular, employment-based immigration law – as a member of the firm since 1986. He brings passion, creativity, and a profound sense of client service to his immigration law practice. He is widely regarded as one of the leading immigration lawyers in the United States, and has developed a large national practice serving a broad range of foreign nationals and their employers, drawn from diverse economic sectors and geographic regions. He is particularly prominent in immigration law and policy for International Medical Graduates, which is one specific sub-set of employment-based immigration.
Joseph Curran has been exclusively involved in the practice of immigration and nationality law since 1985, with experience representing clients in all aspects of this area of law. He has served as counsel to numerous individuals, major corporations, universities, and research institutions, specializing in immigration issues impacting on business and family-based sponsorship in the New England area. Mr. Curran currently serves on the Massachusetts Bar Association Bar's Immigration Law Section, as well as chairing the MBA's Immigration Essentials Program. Mr. Curran is also a member of the American Health Lawyers Association, the Labor and Employment Substantive Law Committee, and AILA's Healthcare Committee.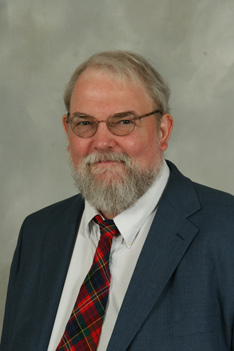 Bruce Hake has concentrated on J-1 waiver cases for more than 20 years and has written extensively on J-1 law, especially J-1 exceptional hardship waivers. His publications are listed at www.hake.com/pc.
Kristen Harris is the principal of Harris Immigration Law, LLC. She is a graduate of Yale University (B.A., M.A.) and the University of Michigan Law School. Ms. Harris currently serves as the Advocacy Co-Chair of the International Medical Graduate (IMG) Taskforce and also serves on the AILA Chicago Chapter CBP Liaison Committee. Ms. Harris was previously selected as among the top "40 Under Forty" attorneys to watch to watch by the Law Bulletin Publishing Co. from a field of 1,200 attorney nominees. Ms. Harris' practice serves employers, professionals and families across the U.S.
Dayna Kelly is the principal attorney at the Law Offices of Dayna Kelly, P.C. in Chapel Hill, North Carolina. She is admitted to the North Carolina and Hawaii State Bars and is a member of the American Immigration Lawyers Association and the International Medical Graduate Taskforce. Dayna's practice has focused on physician immigration for almost twenty years, representing international medical graduates and health care organizations in the areas of J-1 waivers, H-1B visa petitions, O-1 petitions, as well as permanent residence matters. She has authored articles on J-1 waivers and labor certification for physicians and enjoys speaking on ILW panels. Dayna received her law degree from the University of Michigan and also holds a Master of Arts and Bachelor's degrees in Linguistics from Michigan State University.
Jennifer Minear is a Director in the Immigration Practice Group. Her practice focuses on employment-based immigration with a particular emphasis on the healthcare sector, including J-1 waiver and green card processing for foreign medical graduates. Jennifer prepares both immigrant and nonimmigrant petitions and applications on behalf of foreign workers. Her areas of expertise include H-1B and L-1 nonimmigrant petitions; PERM labor certification applications, I-140 immigrant petitions, national interest waiver petitions, and I-485 adjustment of status applications. Jennifer also advises and represents clients on family-based immigration matters, immigrant self-petitions under the Violence Against Women Act, and citizenship applications.
Karen Pollins is an Associate at Goldblum & Hess in Jenkintown, PA, where she heads the firm's Medical and Research Team. In such capacity, she regularly prepares H-1B Petitions, O-1 Petitions, basic and Special Recruitment PERM Applications, EB-1 Petitions for Outstanding Researchers, National Interest Waivers, and J-1 Waivers of the Foreign Residence Requirement. Karen frequently co-authors articles and gives presentations pertaining to immigration options for physicians and researchers including: "Take One Aspirin and a Zantac Before Proceeding: The Alien Labor Certification Process for Physicians" in The Physician Immigration Book (ILW, 2011-2012), "Alien-Related Issues to Spot Before Commencing a PERM Case" in AILA's Guide to PERM Labor Certification (2011) and "Practical and Planning Issues in Populous Conrad 30 States: The King Solomon J-1 Waiver Approach" in Immigration Options for Physicians (AILA, 2008). She holds a Bachelor's degree in International Relations and Spanish/Latin American Studies from American University and a J.D. from Temple University School of Law. Karen has been recognized as a Rising Star in the immigration field (www.superlawyers.com) and is a member of the American Immigration Lawyers Association (AILA) and the International Medical Graduate (IMG) Taskforce.
Greg Siskind is a partner in Siskind Susser's Memphis, Tennessee, office. After graduating magna cum laude from Vanderbilt University, he received his Juris Doctorate from the University of Chicago. Mr. Siskind is a member of AILA, a board member of the Hebrew Immigrant Aid Society, and a member of the ABA, where he serves on the LPM Publishing Board as Marketing Vice Chairman. He is the author of several books, including the J Visa Guidebook and The Lawyer's Guide to Marketing on the Internet. Mr. Siskind practices all areas of immigration law, specializing in immigration matters of the health care and technology industries. He can be reached by email at gsiskind@visalaw.com.
Barry Walker was born in Atlanta , Georgia , USA , on December 23rd, 1951 and is admitted to practice in the state of Mississippi . Mr. Walker has been a practicing attorney since 1979. Since 1992, his practice has been concentrated in employment-based nonimmigrant and immigrant cases. He practices before the US Department of Labor, US Immigration Service, and US State Department. He represents employers and employees in the processing of H-1B specialty occupations, O-1 visas for persons with Extraordinary Ability, L-1 intracompany transfer, E-1/E-2 treaty trader and treaty investor nonimmigrant visa cases. He regularly represents health care facilities and foreign medical graduates in J-1 waiver cases. He processes labor certification for skilled workers and college graduates. He prepares and processes visa petitions for aliens of extraordinary ability, and outstanding professors and researchers. He has obtained approval of national interest waivers in each of the four Immigration Service Regional centers and has been successful in this procedure in over 100 cases.
CLE Credits:
ILW.COM is accredited CLE Provider in State of California and Texas. Attorneys admitted in AK, CO, FL, MT, ND, NJ, NY (some exclusions apply) and WV are able to obtain MCLE credits through reciprocity with State of California. For remaining states, which require MCLE but do not accept reciprocity with any other jurisdiction, Certificate of Attendance for obtaining a self-study credits is available. Please note, CT, DC, MA, MD, MI and SD do not require MCLE.
FINANCIAL AID POLICY:
50% discount to attorneys working for a non-profit organization, including educational institutions

50% discount to any attorney employed by any government agency

50% discount to an attorney who is unemployed

50% discount to attorneys with newly started attorney practices (within first 6 months of creation)
50% discount to law students
50% discount to public defenders
To avail of this discount, please contact webmaster@ilw.com.
REGISTER NOW
Includes all three dates:
Registration Deadline: April 1, 2014 at 11:59pm[EST]