Consular Processing For Experts
Speakers: with Ceridwen J, Koski (Discussion Leader), Steven Heller, Miguel Manna, Marcela Mendoza, Chris Musillo, Dilnaz Saleem, and Laurel Scott
CDs Available
Each call features an hour of analysis, strategy and practice tips, followed by questions and answers from participants. MCLE Credits in CA, TX and other states (click here for more details).
SEMINAR OUTLINE
FIRST Phone Session on January 23, 2014 - Nonimmigrant visas
Preparing the visa packet
Preparing the applicant
Visa types and related issues
SECOND Phone Session on February 13, 2014 - Immigrant Visas
Family based
Employment based
Returning Residents
THIRD Phone Session on March 6, 2014 - Waivers
When are they needed?
Immigrant
Nonimmigrant
ABOUT THE SPEAKERS
Ceridwen J. Koski (Discussion Leader) Admitted to the state bars of Arizona and New York, Ceri has experience working with clients that range from Fortune 500 companies, individual investors, start-up companies, U.S. branches of global corporations, and entertainers.
Miguel Manna works closely with both large multinational corporations and individuals to strategize the most successful pathways to accomplish their immigration goals. In so doing, he balances the needs of his clients with the complex requirements of the federal statutes and regulations. Miguel is a native of Caracas, Venezuela. Before moving to the United States, he lived in Panama, Ecuador, Hong Kong, Taiwan, and Japan.
Steven Heller has been practicing US immigration law since 1992. He began practicing with a small Washington, DC firm. He then joined the Immigration and Naturalization Service (INS) in New York, and later Newark, before returning to legal practice with a New York-based non-profit organization. He subsequently returned to the government, taking positions with US Citizenship & Immigration Services (USCIS) headquarters in Washington, DC. In 2006, he relocated to the UK where, after a brief foray into private client representation with a Brighton solicitors firm, he rejoined USCIS as an adjudicator at the US Embassy in London. He left USCIS to join a London law firm before establishing his own Brighton-based practice. Steven has experience in representing individuals and businesses in matters ranging from family- and business-based immigration to inadmissibility waivers and protection issues, as well as citizenship and naturalization.
Marcela Mendoza Prior to joining Ogletree Deakins, she served as immigration in-house counsel for a Fortune 1000 company, Qwest Communications/CenturyLink. Ms. Mendoza worked as in-house counsel for 10 years as part of the labor and employment legal team, where she handled immigrant and non-immigrant visa petitions. Ms. Mendoza also advised the Company on immigration-related compliance issues, such as I-9 and e-verify regulations. In addition, Ms. Mendoza counseled management in the area of affirmative action compliance, representing the Company in compliance evaluations and administrative review actions initiated by the US Department of Laborís Office of Federal Contract Compliance Programs (OFCCP). Previously, Ms. Mendoza was an Assistant Attorney General for Ken Salazar. She also clerked for Honorable Justice Gregory Hobbs on the Colorado Supreme Court.
Chris Musillo is one of MusilloUnkenholt two Co-Managing Partners. He has been an immigration attorney since graduating from the University of Cincinnatiís College of Law in 1998. He specializes in immigration for the healthcare, information technology, staffing, relocation, engineering, and financial industries. His client-base is wide-ranging and includes the largest healthcare companies in the US, as well as entrepreneurial-driven start-up ventures. Prior to starting MU, Chris was a partner at a large Midwestern immigration law firm. Chris' written work has been featured in the American Immigration Lawyers Associationís Annual Publication, Immigration & Nationality Law Handbook, the Cincinnati Bar Association Report, Worldwide ERCís Mobility, and a variety of on-line publications. Chris has been selected as a speaker at many national and international conferences for organizations such as the American Immigration Lawyers Association (AILA), Staffing Industry Analysts (SIA), Health Careers Interaction, and the American Society for Healthcare Human Resources Association (ASHHRA).
Dilnaz Saleem is a Senior Associate in the Houston office of Berry Appleman & Leiden LLP. Ms. Saleem concentrates her practice on all aspects of employment-based immigration, including nonimmigrant and immigrant visa petitions, permanent residence, PERM labor certifications, and corporate immigration policy and business compliance issues. Ms. Saleem also provides counsel on other aspects of U.S. immigration including citizenship and naturalization issues, family-based immigration, and preparation for consular processing. Prior to her employment with Berry Appleman & Leiden, Ms. Saleem was an associate with a global law firm that practices exclusively in immigration and nationality law. Ms. Saleem also held clerkships with the United States District Court, the Federal Trade Commission, and the Tarrant County District Attorney's Office.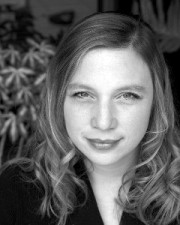 Laurel Scott is the Founding Attorney at Scott and Associates. She received a BA from Simon's Rock College, a Master's Degree from Duke University, and a Law Degree from Temple University in Philadelphia, PA where she completed the Temple University Immigration Law Clinical. She spent a year studying at the Queen's University of Belfast and completed an internship at the European Parliament. She started work on her first waiver of inadmissibility in 2003 and quickly realized that waivers were an ideal niche for her new firm. Over the years, she emerged as one of the nation's leading experts in this type of case, publishing numerous articles on the subject and speaking at many events for immigration lawyers. Licensed in Texas.
CLE Credits:
ILW.COM is accredited CLE Provider in State of California and Texas. Attorneys admitted in AK, CO, FL, MT, ND, NJ, NY (some exclusions apply) and WV are able to obtain MCLE credits through reciprocity with State of California. For remaining states, which require MCLE but do not accept reciprocity with any other jurisdiction, Certificate of Attendance for obtaining a self-study credits is available. Please note, CT, DC, MA, MD, MI and SD do not require MCLE.
FINANCIAL AID POLICY:
50% discount to attorneys working for a non-profit organization, including educational institutions

50% discount to any attorney employed by any government agency

50% discount to an attorney who is unemployed

50% discount to attorneys with newly started attorney practices (within first 6 months of creation)
50% discount to law students
50% discount to public defenders
To avail of this discount, please contact webmaster@ilw.com.
REGISTER NOW
Includes CDs for all three dates: