Hi-Tech PERM
Speakers: with Joel Stewart (Discussion Leader), Rami Fakhoury, Linda Kim, Matt Morse, Michael Piston, Ed Rubin, Lawrence Rudnick, Rohit Turkhud, David Ware, and Nathan Waxman.
Recordings Available
Each call features an hour of analysis, strategy and practice tips, followed by questions and answers from participants. MCLE Credits in CA, TX and other states (click here for more details).
SEMINAR OUTLINE
FIRST Phone Session on December 19, 2013 - Early Planning for Hi-Tech PERM
Comparison of Temporary and Permanent Work Authorization
Maintaining Status: Students, STEM Workers and PERM
Temporary Hi-Tech Visas: H-1, L-1, L-1B, E-1, E2, B-1, O-1, F-1 STEM, & J-1
Other TEMP Visas: NAFTA, Chile, Australia, Singapore
Prevailing Wage Requests for Temporary v. Permanent
Wage Ranges and DOE (Depends on Experience)
Experience & Higher Education Gained on the Job
Oversubscribed Countries: India, China, Mexico: Extension of Stay and Porting
Consular Processing v. Change of Status
SECOND Phone Session on January 16, 2014 - PERM Crossover IT Occupations
Understanding O*NET Snapshots:
Occupation or Job?: Titles v. Job Functions
Specific Job Requirements: Education, Experience & Training
Special IT Language and Technology Requirements
Travel, Unanticipated Work Locations, Relocation & Telecommuting
Kellogg and the Magic Language
Alternate Occupations & Stacked Requirements
Current Trends and Controversies from DOL
Anticipating the I-140 Immigrant Visa Petition
THIRD Phone Session on February 6, 2014 -PERM Recruitment and Audits for IT and Other
Submission of Resumes v. On-Line Job Applications
Definitions: Referrals, Applicants, US Workers
HR Resume Screening: Administrative Convenience vs. PERM
Interviews and Evaluations of Job Applicants
Trends in Job Shops & 3rd Party Employment
Issues in Specific Industries: Programming, Hardware Design, Cam-Cad, Etc.
How to Respond to Unusual Audit Requests
Post Denial Requests for Reconsideration & Appeal
ABOUT THE SPEAKERS
Joel Stewart (Discussion Leader) practices exclusively in the area of immigration law. He specialized in Romance and Slavic Linguistics before receiving a J.D. from the University of Connecticut School of Law, and is fluent in Portuguese, Spanish, French, and Russian. He is Past President of the South Florida Chapter of the American Immigration Lawyers Association (AILA) and is a nationally recognized authority on employment-based immigration matters as well as a popular speaker at immigration seminars for national and local bar associations throughout the United States. Mr. Stewart is the editor of The Perm Book, the definitive authority on the subject of PERM processing of labor certifications, and has been writing the BALCA Case Summaries since 1987. Mr. Stewart authors official AILA articles and publications such as the Visa Processing Guide for Procedures at U.S. Consulates and Embassies in Brazil and Portugal. He maintains a Blog on PERM issues which appears weekly on ILW.com and chairs PERM workshops and telephonic conferences for ILW throughout the year. Mr. Stewart has been listed in Florida Super Lawyers and is frequently cited internationally as a leading corporate and immigration lawyer. In addition, to founding the Immigration Committee for the Dade County Bar Association, Mr. Stewart is General Counsel of the Brazilian Consulate in Miami, and represents the Brazilian community throughout Florida, the United States and abroad.
Matthew Morse has been an immigration attorney for twelve years, focusing on employment-based and family-based immigration law issues. He has extensive experience with H, L, TN, O, K, B visas, as well as with Labor Certifications, Visa Processing, Adjustment of Status, and healthcare worker immigration issues. Mr. Morse also has profound proficiency with Extraordinary Ability Alien cases, National Interest Waiver physician petitions, Outstanding Professor/Researcher petitions, Advance Degreed Professionals cases, Multinational Managers and Executives cases, and Naturalization law issues. Prior to practicing Immigration law, Mr. Morse practiced Gaming and Real Property Law, as well as Contract Law in Detroit, Michigan. Mr. Morse held internships with the Michigan Attorney Generalís Office, the Michigan Department of Environmental Quality and the Wayne County Prosecutorís Office.
Michael Piston is the senior partner in Piston & Carpenter PC in Troy, Michigan. He has practiced immigration law exclusively for over 20 years, and has spoken at numerous American Immigration Lawyers Association (AILA) and ILW.COM conferences and workshops as well as writing articles for AILA Annual Conferences Handbooks and ILW PERM Handbooks. With four attorneys practicing exclusively in the field of immigration and nationality law, the Piston Group provides its clients with focused and in-depth representation in business immigration matters. The firm was founded in 1985 by Michael E. Piston, since that time, the firm has processed over 5,000 applications for U.S. permanent residence based upon employment and over 10,000 immigrant employment visas.
Ed Rubin's practice is limited to immigration and nationality law with special emphasis on corporate and employment based immigration matters. Mr. Rubin's practice has been limited to immigration and nationality matters for over 40 years. He served as National President of the American Immigration Lawyer's Association (AILA) in 1990-91 and has been a member of AILA's Board of Governors since 1982. He served as AILA Chapter Chair in both Philadelphia and New Jersey. Mr. Rubin was Senior Editor of and Contributing Author to, "Immigration & Nationality Law," AILA, (two volumes annually), 1985-1990 and was Editor Emeritus for over 15 years. He was appointed by the U.S. Secretary of Labor to serve two terms as one of the sixteen members of the Federal Advisory Committee on the Immigration Nursing Relief Act of 1989. He was the 1993 recipient of AILA's Edith Lowenstein Memorial Award for Excellence in Advancing the Administrative Practice of Immigration Law and recipient of the 2001 AILA Mentor Award. He established the AILA Mentor program during his term as AILA President. Mr. Rubin is a frequent author and lecturer on immigration issues. He has been listed in the "Martindale-Hubbell Bar Register of Preeminent Lawyers" for 28 consecutive years, "Best Lawyers in America", "An International Who's Who of Corporate Immigration Lawyers (where he was rated as one of the top 23 immigration lawyers in the U.S.)" and "Superlawyers". He can reached at his East Brunswick, NJ office at rubinvisalaw.com
Lawrence Rudnick is the managing partner of The Rudnick Spector Firm, whose practice is limited exclusively to immigration and nationality law. He was previously a partner in the firm Steel, Rudnick & Ruben. Mr. Rudnick has some 35 years of experience practicing law with nearly 30 years exclusively in the practice of immigration law. Mr. Rudnick's practice emphasizes business immigration law, especially the international transfer of executive, managerial, professional and specialized knowledge employees. Mr. Rudnick also has an extensive litigation practice including significant litigation in the U.S. Court of Appeals and District Courts. Mr. Rudnick has written numerous articles related to business immigration issues. He is an annual speaker at the National Conference of the American Immigration Lawyers Association.
Rohit Turkhud has been specializing in the practice of the US Immigration & Nationality Laws since 1985. For the first 9 years of his career his practiced focused on asylum and removal cases. Since 1994 he has been specializing in employment based and family based matters. From 1994 to 2001 Rohit served in senior executive positions at IT companies and headed their legal and international recruiting divisions. He was an integral part of setting up an IT company's UK operations and travelled extensively to the UK in the discharge of those responsibilities. From June 2004 to September 2012 he was a partner at the Law Offices of Cyrus S. Nallaseth PLLC, and at Nallaseth & Turkhud PLLC. He continues to focus on employment based immigration matters. Rohit has joined FLG, as a partner, in the pursuit of excellence and expansion. Rohit seeks to contribute to the international growth of FLG and help ensure that we always provide the quality of services and attention to customer satisfaction that has catapulted FLG to the top of law firms specializing in the field of immigration laws. He is proud to be a member of a team that reaches from Miami to San Francisco and from New York to Denver, with Michigan being the heart of the network. He has authored a frequent immigration law column for India Today's North American edition. He is a guest speaker on business immigration issues, specially relating to H-1B and the new PERM rules and regulations. He has authored an article in the second edition of the authoritative "THE PERM BOOK". On the second and fourth Tuesday of each month, Rohit hosts a prime time LIVE immigration show on Jus Punjabi, a national cable network channel. Mr. Turkhud is fluent in the Hindi, Gujarati and Marathi languages.
David Ware graduated from Yale University in 1977, receiving his B.A. in Latin American Studies, summa cum laude. He completed his Juris Doctor at the University of Texas in 1981. He has practiced exclusively in the area of immigration and nationality law since 1982. Mr. Ware is active in AILA and the National Association of Foreign Student Affairs: Association of International Educators. He has held an AV rating in Martindale Hubbell for many years, and was recently elected to Who's Who International's Top Corporate Immigration Attorneys, who number fewer than 300 in the US. He has repeatedly been selected by New Orleans magazine as among the best immigration attorneys, and City Business magazine named him as one of the 50 top attorneys in Louisiana. Mr. Ware is a frequent speaker and author on immigration topics throughout the U.S. and abroad, including several AILA publications and BusinessWeek online. He formerly taught immigration law at Southern University and Loyola University Schools of Law.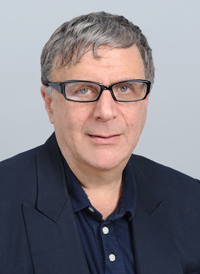 Nathan Waxman served as expert witness before the Board of Alien Certification Appeals and the Executive Office of Immigration Review on labor certification and employment-based immigration matters. He has served on numerous local and national AILA committees and has participated in the drafting and submission of comments to the Department of Labor and the former Immigration and Naturalization Service, in response to proposed rulemaking regarding key issues in employment-based immigration law. He has been the author of numerous articles on topics ranging from the National Interest Waiver through H-1 portability and cap issues to the representation of alternative health care practitioners. He has served on AILA's New Ideas Committee and is Adjunct Professor of Business Immigration at the School of Professional Studies, City University of New York.
CLE Credits:
ILW.COM is accredited CLE Provider in State of California and Texas. Attorneys admitted in AK, CO, FL, MT, ND, NJ, NY (some exclusions apply) and WV are able to obtain MCLE credits through reciprocity with State of California. For remaining states, which require MCLE but do not accept reciprocity with any other jurisdiction, Certificate of Attendance for obtaining a self-study credits is available. Please note, CT, DC, MA, MD, MI and SD do not require MCLE.
FINANCIAL AID POLICY:
50% discount to attorneys working for a non-profit organization, including educational institutions

50% discount to any attorney employed by any government agency

50% discount to an attorney who is unemployed

50% discount to attorneys with newly started attorney practices (within first 6 months of creation)
50% discount to law students
50% discount to public defenders
To avail of this discount, please contact webmaster@ilw.com.
REGISTER NOW
Includes CDs for all three dates:
Recordings Available