Consular Processing For Experts: Tips and Tactics
Speakers: with Jan Pederson, Scott Boswell, Avi Friedman, Kathleen Gasparian, Denise Hammond, John Klow, Ed McKeon, and Laurel Scott
CDs Available!
Each call features an hour of analysis, strategy and practice tips, followed by questions and answers from participants. MCLE Credits in CA, TX and other states (click here for more details).
SEMINAR OUTLINE
FIRST Phone Session on April 11 - NIV Consular Processing Issues
Resources
Applying in Canada or Mexico
Applying in Caribbean countries
Personal Interview Waivers in Home Country
Preparing Client for Interview:

Paperwork
Skype Interview Prep

Know your consular post before applying
Current Post Specific Issues

India
London
Manila
Mexico

Role of Lawyer in NIV Processing
SECOND Phone Session on May 9 - IV Consular Processing Issues
Resources
Processing Steps and how to streamline
Affidavit of Support Tips
Skills Tests
Drugs
Tattoos
DUIs
THIRD Phone Session on June 6 - NIV and IV Waivers of Inadmissibility
NIV Waivers

Which Applicants are Eligible
Which Grounds Cannot be Waived?
Process for Requesting A Waiver

IV Waivers

Which Applicants are Eligible?
Which Grounds Cannot Be Waived?
Processing a Request for a Waiver

Provisional I-601 Unlawful Presence Waiver Program
All Other Waivers

Preparing A Winning Waiver Application

Unlawful Presence
Crimes
Substance Abuse
False Claims to Citizenship
ABOUT THE SPEAKERS
Jan Pederson (Discussion Leader) Recognized by The Washington Post as one of "seven leading lawyers" in Washington, D.C., Ms. Pederson has been dedicated to the practice of immigration and nationality law for over twenty years. Ms.Pederson has successfully represented thousands of clients - including renowned physicians, Fortune 500 companies, television networks, entertainers, and healthcare providers of all sizes - and is masterful at resolving complex immigration issues. Ms. Pederson is a leading advocate for the rights of J-1 Physicians in the United States and has been key to the passage of legislation to benefit them. She is also the publisher of J-1 Physician News and lectures nationally and internationally to foreign physicians. She seeks solutions for her clients beyond the immigration laws and does not hesitate to seek assistance from the White House and Congress if necessary. She has been a key advocate on the restoration of the National Interest Waivers for J-1 Physicians and in increasing the Conrad State 20 J-1 Waiver Program within the Conrad State 30 Program. Ms. Pederson served as president of the Washington, D.C. Chapter of the American Immigration Lawyers Association (AILA); and as an elected director of the national Board of Governors of AILA for eighteen years. She has served as a chairperson of the Physicians Task Force of AILA for many years and has also served as chairperson of the AILA Visa Office Liaison Committee and Refugee Committee. In 1997, she received the Edith Lowenstein Award for excellence in the advancement of the practice of immigration law.
Scott Boswell is currently Chief of the Consular Section at the U.S. Consulate General in Montreal, Canada. A career consular officer with over 20 years' experience in the U.S. Foreign Service, he has previously served in Cameroon, Hungary, Switzerland and Nigeria, as well as several positions in the Department of State. He speaks French, German and Hungarian, and lives in Washington, DC.
Avi Friedman is a Senior Attorney with the Wolfsdorf Immigration Law Group in Santa Monica, CA. He served three terms (2007-2010) on the AILA Department of State Liaison Committee and is currently serving his ninth term as the Consular Affairs Liaison for the Southern California Chapter of AILA. He has authored numerous articles for AILA including: several chapters for the "Visa Processing Guide;" Third-Country National (TCN) and Consular Processing of Non-immigrant Visa Applications in Mexico and Canada: Practice Advisory; Nonimmigrant Waivers of Inadmissibility under INA §212(d)(3); "DOs" and "DON'Ts" for Attorneys Representing Visa Applicants (and for Consular Officers, too!); and Nonimmigrant Visa Processing in Canada or Mexico Remains the Best Option for Third Country Nationals. He is also a frequent speaker on consular/visa issues. Mr. Friedman continues to assist applicants with non-immigrant visa applications at U.S. consular posts worldwide. He focuses on in-person attorney/client representation at U.S. border posts in Canada and Mexico. He also handles family-based immigrant petitions, naturalization applications, investor visa applications, and J-1 waivers and immigrant and non-immigrant petitions for international medical graduate physicians. Mr. Friedman is listed in the Who's Who of Business Lawyers (2011) as "first-class for consular issues" at the Wolfsdorf firm. In the Who's Who of Corporate Immigration Lawyers (CA ed. 2010), Mr. Friedman was described as "an active speaker . . . and has cultivated 'a superb reputation' among peers and clients." Mr. Friedman is also listed in the 2010-2013 editions of The Best Lawyers in America (in the specialty occupation of Immigration Law) and the 2010-2013 editions of Southern California Super Lawyers. Avi Friedman can be contacted at afriedman@wolfsdorf.com or 1-800-VISA-LAW.
Kathleen Gasparian is a partner in the immigration law firm of Ware|Gasparian and is a nationally recognized expert on immigrant visa processing. She obtained her law degree in 2002 from Loyola University, New Orleans. She was then selected for the Attorney General's Honors Program and served as a judicial law clerk for the Executive Office for Immigration Review. Ms. Gasparian is active in the American Immigration Lawyer's Association (AILA) having served as the Chair and treasurer of AILA's Mid-South Chapter, and she currently serves as the chair of AILA's national liaison committee to the Executive Office for Immigration Review. She regularly serves as an expert speaker at both AILA and NAFSA conferences and at other continuing legal education conferences. Ms. Gasparian has authored and co-authored a number of articles on immigration including "An Immigration Primer for Primary and Secondary Schools" in The Admissions Review, and "Adjustment of Status for the Atypical Entrant" in the 2012 Immigration Practice Pointers, published by AILA. Gambit News, the alternative weekly in New Orleans, has recently named her "40 under 40" for her success as an attorney. She is an Adjunct Professor of Immigration Law at Loyola University, New Orleans.
Denise Hammond Admitted to the New York Bar in 1980, Ms. Hammond has specialized in immigration law for over 25 years. She was named as one of the "Top 10 Immigration Lawyers" in Washington, D.C. by the Legal Times and selected in the Washington Post survey as one of "The Washington D.C. Area's Best Lawyers." Ms. Hammond has consistently been included in Best Lawyers® and was named by Washingtonian Magazine as one of the area's best immigration attorneys. She is ranked in Chambers USA Guide to the World's Leading Lawyers. Ms. Hammond has been featured in the Journal of the American Bar Association and has appeared on public television's "Law School for the Public." A frequent lecturer on immigration topics to legal, human resources and business audiences, Ms. Hammond's articles have been published in numerous legal journals. She has chaired the Immigration Section of the Bar Association of Montgomery County, Maryland, and was named Section Chair of the Year. John Klow is the Interim Director of the Admissibility Review Office at the Bureau of Customs and Border Protection (CBP).
Ed McKeon retired from the State Department's Senior Foreign Service in 2011. Even after leaving the Foreign Service, Ed continues to work part time at the State Department teaching consular law and practice at the Foreign Service Institute and traveling to posts around the world to provide management assistance. Before retiring, Ed led the largest consular mission in the world as Minister Counselor for Consular Affairs in Mexico City. He has also worked as Consul General in Tokyo, Tel Aviv and Guangzhou, China, among other postings. Ed is a graduate for Georgetown University's School of Foreign Service and the American university Washington College of Law where he received his JD degree. Ed is not speaking as a representative of the Department of State and the opinions/ideas are solely his own.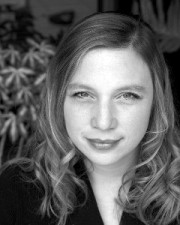 Laurel Scott is the Founding Attorney at Scott and Associates. She received a BA from Simon's Rock College, a Master's Degree from Duke University, and a Law Degree from Temple University in Philadelphia, PA where she completed the Temple University Immigration Law Clinical. She spent a year studying at the Queen's University of Belfast and completed an internship at the European Parliament. She started work on her first waiver of inadmissibility in 2003 and quickly realized that waivers were an ideal niche for her new firm. Over the years, she emerged as one of the nation's leading experts in this type of case, publishing numerous articles on the subject and speaking at many events for immigration lawyers. Licensed in Texas.
CLE Credits:
ILW.COM is accredited CLE Provider in State of California and Texas. Attorneys admitted in AK, CO, FL, MT, ND, NJ, NY (some exclusions apply) and WV are able to obtain MCLE credits through reciprocity with State of California. For remaining states, which require MCLE but do not accept reciprocity with any other jurisdiction, Certificate of Attendance for obtaining a self-study credits is available. Please note, CT, DC, MA, MD, MI and SD do not require MCLE.
FINANCIAL AID POLICY:
50% discount to attorneys working for a non-profit organization, including educational institutions

50% discount to any attorney employed by any government agency

50% discount to an attorney who is unemployed

50% discount to attorneys with newly started attorney practices (within first 6 months of creation)
50% discount to law students
50% discount to public defenders
To avail of this discount, please contact webmaster@ilw.com.
REGISTER NOW
Includes all three dates:
CDs Available!