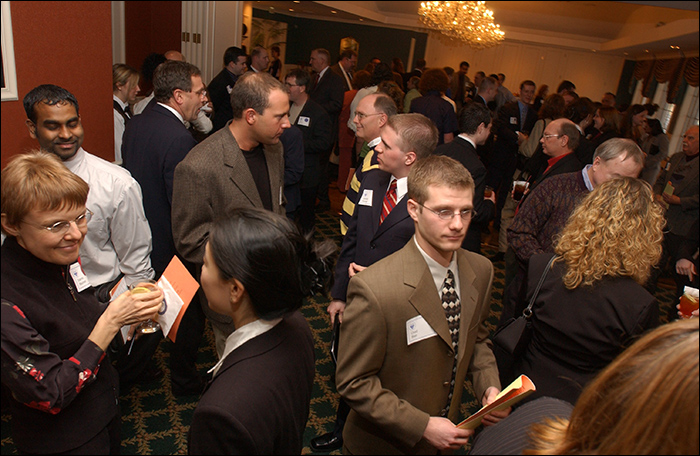 Yesterday I wrote about Business Development Advice from Law Firm Partners. The advice came from a survey of practicing lawyers who belong to the ABA, conducted for the ABA Young Lawyers Division's recent New Partner and In-House Counsel Conference.
It is such a gold mine of great business development tips that I've excerpted even more for you:
"Reputation and your word is everything in business development."
"Don't depend on others to give you all your work. Whatever they may say, eventually you will need to have your own clients or be expendable."
"Develop a niche or a particular area of expertise and market that."
Send "thank you notes."
"Figure out what kind of people you want to spend your time with and market where they hang out."
"Start developing clients as soon as you can. Ask for business. Close the deal with a written fee agreement so you get solid commitment – and comply with the law. Do not give free advice for too long."
"Give extra time to clients, even if unbillable. Word will spread!"
"Business development is a function of relationships. The more relationships you have the more work you will get. Don't focus on 'pitching work.' Focus on relationship building; the work will follow."
"A desk is a dangerous place from which to watch the world pass by." – John le Carre "Do not assume that because you sit behind your desk, with your head down billing monster hours, you will make partner. You must get out early and often and network internally and externally." "Keep in touch with your school colleagues, your fellow firm attorneys who move along, as well as client contacts who may move companies." "Develop and maintain all contacts, at a personal level whenever possible, and be sure to follow up with those contacts on a regular basis." "It's not enough to just keep doing good work for your current clients. You have to continue to make new contacts and keep in touch with clients you've worked for in the past." "Approach networking in the vein of giving rather than getting. It's a long game."
"Focus more effort on expanding existing client relationships as opposed to entirely new clients. More time and effort is expended on new clients with less payoff." "Be sure to concentrate on serving your existing clients well – that needs to be the starting place for new business development." "Keep a good rapport with your existing clients. They are the best source of future work." "Even though you might think clients aren't paying attention, keep them abreast of relevant decisions and cases ongoing in their field of interest. They'll remember you when a similar matter comes along."
"Have someone explain the finances and how/whether business development is rewarded."
"Lawyer marketing is much, much simpler than most lawyers think. People refer business to those they know, like and trust."
"Become at least somewhat knowledgeable of the non-legal 'technicalities' of each major client's business." "Do not try to 'sell yourself.' Find out what the client needs (whether they know it or not) and then find the best way to fulfill their need, whether it is work your firm does or another source." "Maintain contact with clients even when they are inactive. They are the best source of referrals and future work when they have additional legal needs." "Get on the phone more with your clients on a one-on-one basis, if you can't have a meal with them because of geography." "Clients and potential clients want to know you care about them, in addition to their legal needs."
"Be the lawyer who responds to requests faster than your competitors.""Create a system and/or habit for developing business. Re-evaluate it every six months. Ask people who are good at business development how they do it." "Find someone that you are comfortable discussing ideas/concepts with so that you can ask questions that you may consider 'dumb.'"
"Engage in business development even when you are swamped with work."
"Learn to hunt, fish and play golf and do so on a regular basis."
© 2012 Larry Bodine
---
About The Author

Larry Bodine is a Business Development Advisor based in Glen Ellyn, IL. He has helped law firms generate millions in new revenue by devising strategies, conducting business development retreats and individually coaching attorneys. He can be reached at 630.942.0977.
---
The opinions expressed in this article do not necessarily reflect the opinion of ILW.COM.
---
---
Share this page
|
Bookmark this page
The leading immigration law publisher - over 50000 pages of free information!
© Copyright 1995- American Immigration LLC, ILW.COM