I previously wrote about how credibility determinations based on inconsistencies are not reliable. Today, I want to discuss a couple more methods that I think don't work, and next time, I will write about one method that seemingly doesn't work, but might actually be a better test for credibility than the other methods. First, two methods that don't work well: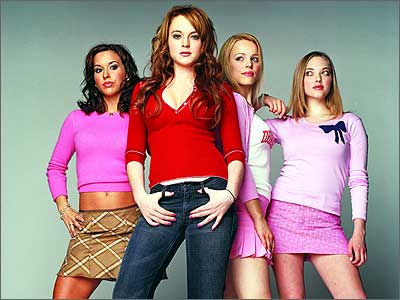 Demean girl.
- Demeanor. Fact finders often judge credibility based on the alien's demeanor during testimony. Demeanor includes things like "body language," "looking at the judge," "responsiveness" to questions, and whether the alien's answers are "vague." Such evaluations are quite subjective and–because the IJ actually sees the respondent in person while the BIA does not–are subject to great deference by reviewing courts. The problem, of course, is that cultural differences and different personalities can be confused with deceptive demeanor. This is particularly true in asylum cases, where the applicant often has faced persecution by the authorities, and is nervous to present herself before a tribunal. These issues, and the inability for reviewing courts to overseas demeanor determinations, make demeanor a poor method for judging credibility.
- Lack of Detail. This is one that you see on referrals from the Asylum Office, but it's not so common in Immigration Court. My initial reaction when I see this is to blame the Asylum Officer. If the Officer wanted more detail, she should have asked more questions. But I know this is not exactly what is meant by "lack of detail."
Demeanor girl.
An example will illustrate the point. An asylum seeker (represented by my friend) was asked to describe the conditions of her detention. She responded: "I was locked up and I was interrogated." The Officer repeated the question and received a similar answer. As my friend points out, even someone who has never been to prison knows that detained people are locked up and interrogated. Thus, this testimony lacks detail because anyone–whether they had been detained or not–could have provided it. In this situation, the Asylum Officer or her attorney should have asked additional, more specific questions, such as "What did you do every day in detention?" "How was the food?" "Describe your prison cell," etc. If the applicant could not provide additional information, a finding of "lack of detail" would be appropriate.
The reason I think "lack of detail" is a poor basis for credibility determinations is because Asylum Officers and immigration lawyers don't always ask enough questions to distinguish between an alien who is unable to provide additional detail versus an alien who does not provide additional details because he does not understand the type of information the Asylum Officer is looking for.
Obviously for both "demeanor" and "lack of detail," where there are egregious problems with the alien's testimony, he can properly be found incredible. However, in many run-of-the-mill situations, these methods are not a reliable measure of whether the alien is telling the truth. In a future post, I will discuss some methods of judging credibility that might be more effective.
Originally posted on the Asylumist: www.Asylumist.com.
---
About The Author

Jason Dzubow's practice focuses on immigration law, asylum, and appellate litigation. Mr. Dzubow is admitted to practice law in the federal and state courts of Washington, DC and Maryland, the United States Courts of Appeals for the Third, Fourth, Eleventh, and DC Circuits, all Immigration Courts in the United States, and the Board of Immigration Appeals. He is a member of the American Immigration Lawyers Association (AILA) and the Capital Area Immigrant Rights (CAIR) Coalition. In June 2009, CAIR Coalition honored Mr. Dzubow for his Outstanding Commitment to Defending the Rights and Dignity of Detained Immigrants.
---
The opinions expressed in this article do not necessarily reflect the opinion of ILW.COM.
---
---
Share this page
|
Bookmark this page
The leading immigration law publisher - over 50000 pages of free information!
© Copyright 1995- American Immigration LLC, ILW.COM