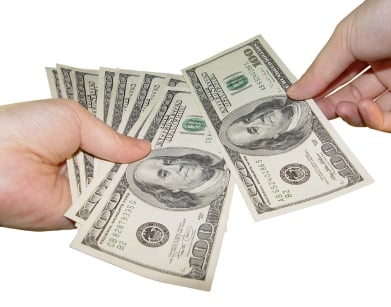 "Pay to play" isn't always fair. Not when politicians request campaign contributions in return for special favors. Not when club owners charge artists up-front fees to perform.
The U.S. Embassy in Beijing has announced that effective November 15, 2010, the Embassy and Consulates in mainland China will require payment of the visa application fee (usually 966 RMB/140 USD) at CITIC Bank before phoning the Call Center to make an appointment.
Here's my initial impression. Probably for most applicants the new procedure is just a minor speed bump. But an applicant with a tight schedule to go to the U.S. may be well advised to avoid paying the non-refundable and non-transferable fee without checking that a timely appointment is available. Do this:
buy the Call Center's special calling card at the Bank or online;
then phone the Call Center to check whether timely appointments are available;
if so, pay the fee at the Bank; and
then phone again to schedule the appointment.
A bit irksome, yes. But even if you take this precaution, between your first call (to see if an appointment is available) and your second (to book the appointment), the available appointment slots may have been used up. You're out of luck. But thanks for playing.
Applicants who seek "expedited" appointments should also be cautious. Such appointments may be granted if there is an "emergency" justifying moving you to the front of the line. But it's not clear precisely what constitutes an "emergency" in the eyes of a consular officer. For example, the Embassy's website mentions "humanitarian" situations involving hospitalized "immediate relatives" (i.e., parents, spouse, and children) but is silent about grandparents, siblings, etc. Nor does the Embassy mention when, if ever, an expedite can be granted for a business emergency. To request an expedited appointment, you'll first need to pay the fee and book an appointment. Then follow the particular Consulate's procedures to email or fax in your expedite request. But if your appointment is not expedited, and there's no more reason to travel to the U.S, the Embassy still keeps your money.
So is it unfair to call this new procedure "pay to play"? The Embassy hasn't yet explained why the procedure is necessary. (Too many no-shows?) Even if it results in significant cost-savings there should be measures in place to mitigate problems like those described here. And the Embassy also needs to focus on its diplomatic mission. People who feel like they gambled on the appointment system and lost may not feel warm and fuzzy about America.
I look forward to learning more about this new procedure, and I hope that my initial impression is mistaken.